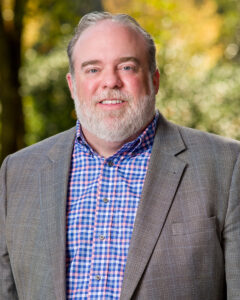 Michael Alterman
Principal
Email
Michael Alterman
Michael Alterman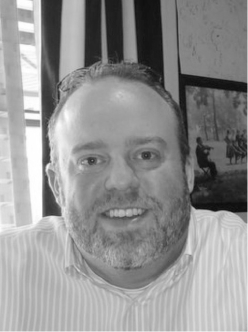 Michael Alterman is a fourth generation real estate investor, developer and broker and is the founding Principal of Alterman Commercial Real Estate ("ACRE"). As Principal, Michael is responsible for the development and execution of ACRE's strategic plan. He is involved in all aspects of ACRE's activities, including but not limited to; deal origination and underwriting, asset management, lease negotiations, construction and development, creating and executing strategic operating plans for each asset, and over-seeing the day to day operations of each portfolio and/or managing entity.
Previously, Michael worked at The Shopping Center Group as a Senior Property Manager and project-leasing representative. During this time, Michael and his team were directly responsible for the leasing and management of a 40+ property portfolio. In 2009, Michael accepted the position of Chief Operating Officer of HT Group, a boutique real estate investment company located in Atlanta. There, Michael oversaw a portfolio of 25+ properties while also creating a successful brokerage firm that managed and leased properties throughout the southeast.
Over the course of his career, Michael has been involved in the acquisition, development, management and disposition of over $500,000,000.00 in commercial real estate assets. In 2013 Michael founded Alterman Commercial Real Estate and by utilizing strong owner, broker and tenant relationships, Michael quickly developed a project pipeline of investment and development opportunities for ACRE and its investors and partners.
Michael is a member of ICSC, the Atlanta Commercial Board of Realtors and the Urban Land Institute. Michael proudly serves on the Board of Directors of several local and national philanthropic causes of both civil and religious affairs. Michael lives in Brookhaven, GA with his wife Melissa, son Jacob, daughter Hannah and two dogs Stella Blue and Gracie.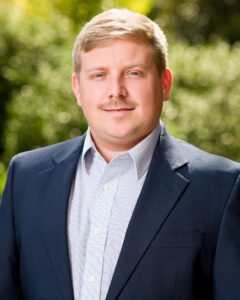 Matthew Morton
Vice President
Email
Matthew Morton
Matthew Morton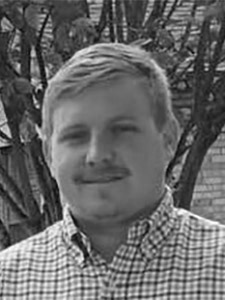 After graduating from Georgia Southern University with a bachelor's degree in Management, Matthew began work in the hospitality industry for the Sea Island Company teaching the nature programs, guiding kayaking tours and working in the Activities department. He then transferred into a full-time management role for King and Prince resorts, managing a 4-star oceanside dining restaurant.
In 2017, Matthew made the transition out of the hospitality industry and began working full time in the non-profit sector. During this time, he also started buying investment properties that he manages and leases on his own in his hometown of Waycross, Georgia. This experience was a perfect lead-in to the development and investment world of ACRE.
As Associate for ACRE, Matthew will be responsible for the property management of a portfolio of over 30+ retail properties. Matthew will also assist in ACRE's development & investment pursuits with support in due diligence, project underwriting and management.
Matthew resides in Brookhaven, GA and in his spare time Matthew is very active in sports and will find any reason to get outside and enjoy the outdoors.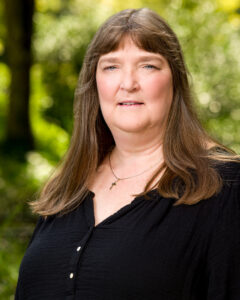 Sandy Rudin
Controller/Accounting Services Manager
Email
Sandy Rudin
Sandy Rudin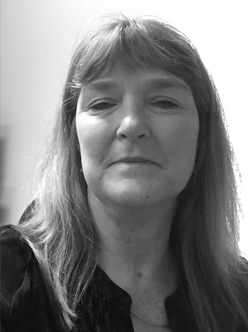 Sandy Rudin joined Alterman Commercial Real Estate in February 2021 as the controller and accounting services manager. Sandy brings with her 39 years of accounting experience to include 11 years in the banking industry, 7 years as a business owner and 17 plus years as an independent accounting and payroll manager. Sandy is also a certified QuickBooks ProAdvisor.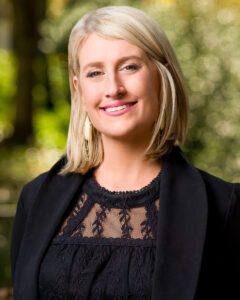 Chelsea Koby
Office Manager/Operations Manager
Email
Chelsea Koby
Chelsea Koby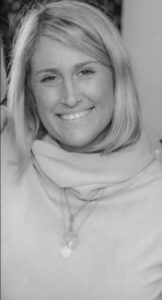 Chelsea Koby is the Office Manager/Operations Manager for Alterman Commercial Real Estate (ACRE). One of her favorite quotes to live by is, "My mission in life is not merely to survive, but to thrive; and to do so with some passion, some compassion, some humor, and some style" — Maya Angelou. She loves to be apart in helping build and watching things grow, whether that be in her personal, or professional life. She started her journey into the commercial real estate world in 2015 as an Account Manager/Administrator of Facilities. She handled a large portfolio that consisted of building relationships with Landlords, Management Companies, and Tenants to orchestrate maintaining their properties. Her position at ACRE includes closely calibrating with team members as the central point of executive support for two sister companies under common leadership. Her main goal in her role involves various task associated with daily operations, and to oversee/support all administrative duties in the office and ensure the office is operating smoothly.
Chelsea was born and raised in Georgia and now resides in Kennesaw, GA. She loves to travel and do anything outdoors. Chelsea has a little girl named Birdie, who is her world!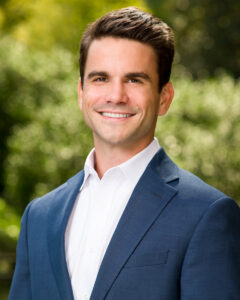 Preston Blair
Associate
Email
Preston Blair
Preston Blair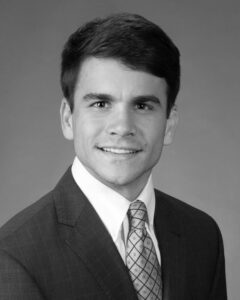 Preston Blair is an Associate for Alterman Commercial Real Estate ("ACRE"). At ACRE, Preston is responsible for qualifying sites for single and multi-tenant developments, advising clients on trade areas, market trends, and economics. Additionally, Preston is hands on in the negotiating process for lease and purchase agreements for existing and new developments. Preston, an Atlanta native, brings with him several years of transaction experience in commercial real estate, having worked with Brixmor Property Group and Bull Realty since graduating from the University of Mississippi in 2017. Preston is a Certified Commercial Investment Member (CCIM) candidate. He is a member of the Real Estate Group of Atlanta (REGA) and the International Council of Shopping Centers (ICSC). Outside of work, Mr. Blair enjoys staying active, playing golf and spending time with friends and family.